To become the leading automatic graphite digestion instrument
Click: 6314 Date: 2017-09-19 15:08:00 Information Source: GDANA
Gdana inherited the older generation of Guangdong test instrument development and application of expert achievement and technical background, has led by famous experts and professors of high-end industry development and application team, to production, sales, customer service and value-added service as one of the industry solution mode, professional features to create personalized service for customers. Company specializes in providing customers with laboratory electric heating panels, intelligent graphite digestion instrument, environmental monitoring, materials analysis, high-end pre-treatment and other scientific instruments and industry laboratory solutions.
Yang Chaolin, product manager, introduces products to China chemical instrument network reporter
The exhibition site, the Danner products attract a large number of new and old customers attention, Danner company to the network reporter recommended HT-300 experimental electric heating plate, DS series intelligent graphite digestion system and DS-72 automatic graphite digestion system of three products.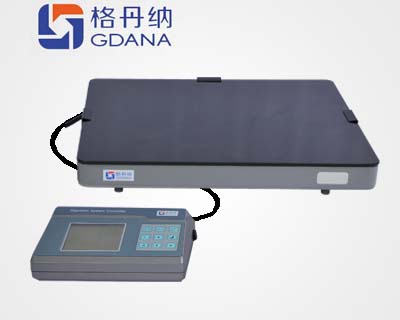 HT-300實驗電熱板
According to Yang manager, this HT-300 experimental electric board is a kind of thermostat designed for heating various kinds of analytical samples. This product adopts the high temperature resistant glass ceramic table, not rust, with abrasion resistance, long service life, the surface is smooth and easy to clean; large heating area, convenient batch sample processing; using the control mode design, safe and convenient operation; the platinum resistance temperature accurately, quick heating, uniform heating, the highest temperature of 400 degrees; LCD large screen liquid crystal display; in addition to more heat alarm, more safety.

DS series intelligent graphite digestion instrument
Bluetooth wireless control technology of DS series intelligent graphite digestion instrument with innovative, let the operator away from the mist; high purity graphite used as a heating body, package type heating, the temperature is more uniform, more efficient; graphite surface Teflon coating, easy cleaning, corrosion resistance. 25, 36, 42, design 56 holes, easy batch processing, the operation is simple; instrument configuration expert PID temperature control system is advanced, unique visual monitoring, can also according to different samples to edit and save the digestion method; in addition, the optional external temperature probe, ensure the true temperature of sample. Yang added to the manager, pretreatment time accounted for the entire analysis test time is about 70%, and the bulk of the efficient pretreatment equipment in developed countries, agriculture, food, environment, disease control, scientific research and other fields has been widely used.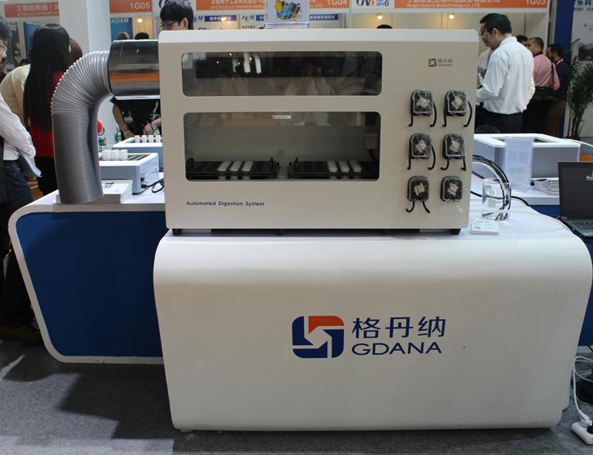 DS-72 automatic graphite digestion instrument
In the laboratory analysis of elements, the pretreatment of samples is often performed. There are three common digestion instruments: experimental electric heating plate, graphite digestion instrument and microwave digestion. The lattice Danner launched DS-72 automatic graphite digestion system can realize the automatic acid digestion, catch acid, sizing, shake, automatic acid gas emissions, go. Mature wireless Bluetooth technology, support 100 meters remote monitoring; 72 hole dual-mode dual temperature design, handy operation, energy saving and environmental protection; 8 channel peristaltic pump precision and convenient reagent and liquid interface, accurate, convenient replacement kit. In addition, with the ventilation system, without worry of acid mist emissions. At present, the instrument is widely used in environmental monitoring, agricultural food inspection, product quality control, scientific research and disease prevention and control.
Excellent product performance makes lattice Danner in the industry has a very high evaluation, perfect after-sales service is deeply user favor. Yang assured us that all instruments were guaranteed for 1 years and maintained for life. And within one year after the sale, with customers understand the situation, and regular visits. Danner's sincere intentions to win the confidence of customers at ease, the company will as in the past to "professional achievements of customer value" as the goal, take the customer demand as the center, whole-heartedly, to provide personalized, professional and customized expert service for customers.
For more information about us, please pay attention to Ge, Danner, gz_gdana, new data, a new hand.